This project is about redesigning hair trimmer and how I first learnt product design
Project Overview
Hair trimmer is a product that I see every time going to hairdressers. The product is small with only one purpose of cutting hair. Observing hair dresser use it, I wonder about how to improve its usability and aesthetics.
The Process
Overview
Monö, R (Design for Product Understanding, 1997) has chosen to describe the product as a kind of trinity. The first dimension, the ergonomic whole includes everything that concerns the adjustment of the design to human physique and behaviour when using the product; the technical whole stands for the technical function of the product, its construction and production; and, finally the third aspect, the communicative whole, designates the product's ability to communicate with users and its adjustment to human perception and intellect.
In this project, before redesigning the product, I conducted 3 analysis:
Pragmatic Analysis: to understand how the product is used in real life, or the usability of the product
Syntactic Analysis: to understand the technical aspect of the product
Semantic Analysis: to analyze the communicative aspect of the product
Pragmatic Analysis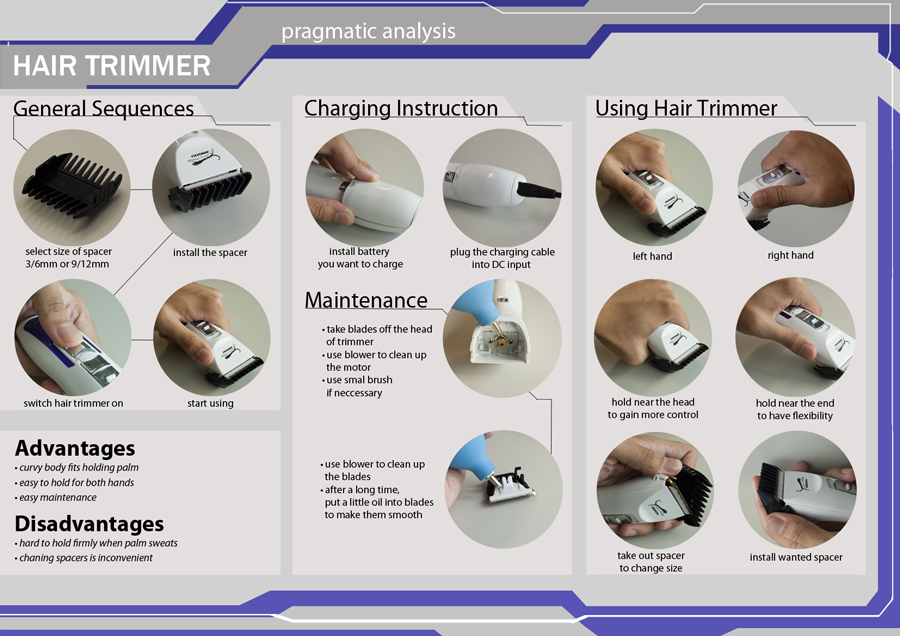 Syntactic Analysis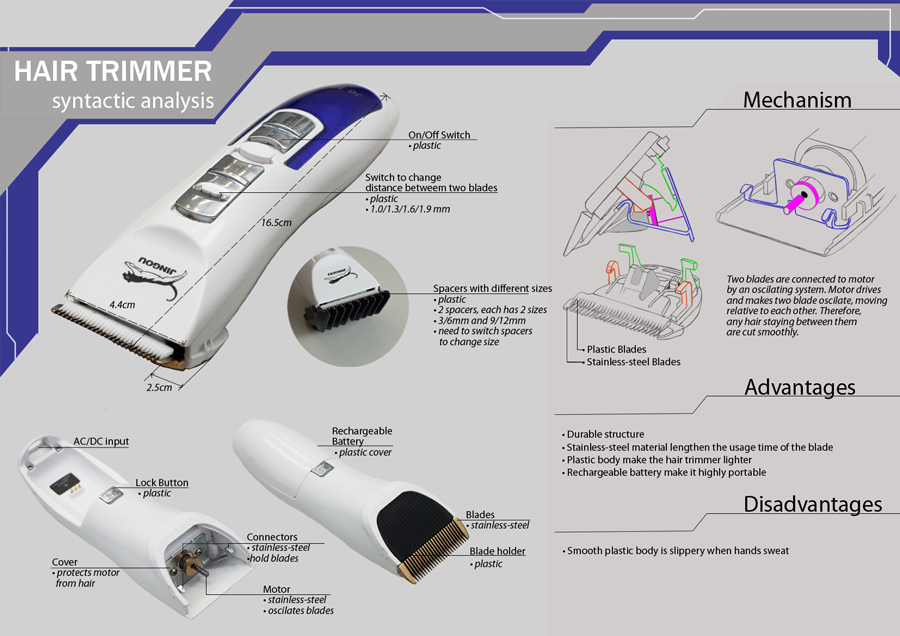 Semantic Analysis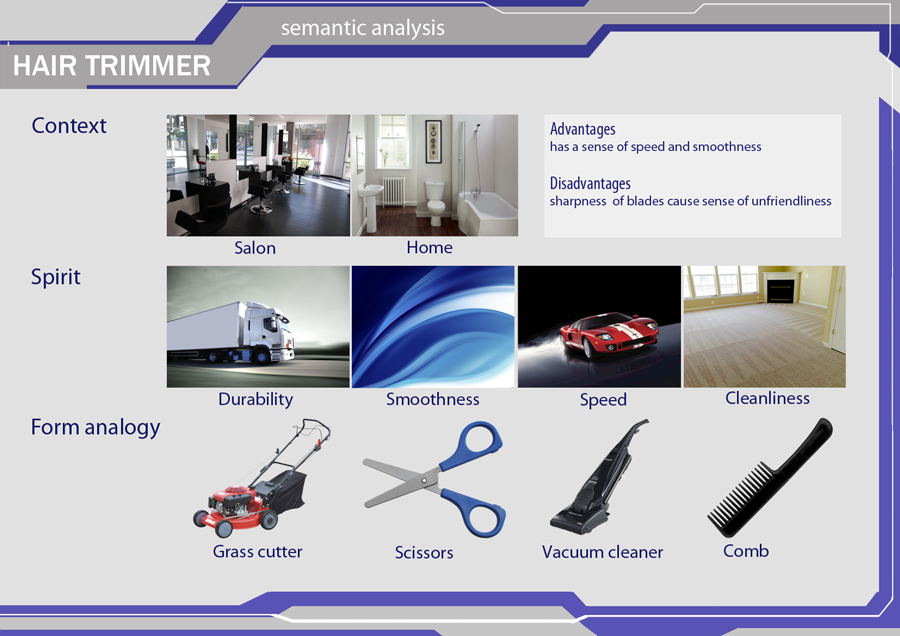 Challenges
The new design need to improve following drawbacks of current hair trimmer:
Hard to hold when palm sweats
Changing spacing is inconvenient
Design Objectives
To improve form and texture of the hair trimmer so that its handling is firmer and avoids slipping when palms is sweat.
To improve the spacing mechanism so that users don't have to spend much time on switching different sizes
Final Design
The new form of hari trimmer follow users' palms better with curvier profile
The spacing is integreated into the hair trimmer
Modeling
The 3D modelling process is done in Autodesk Alias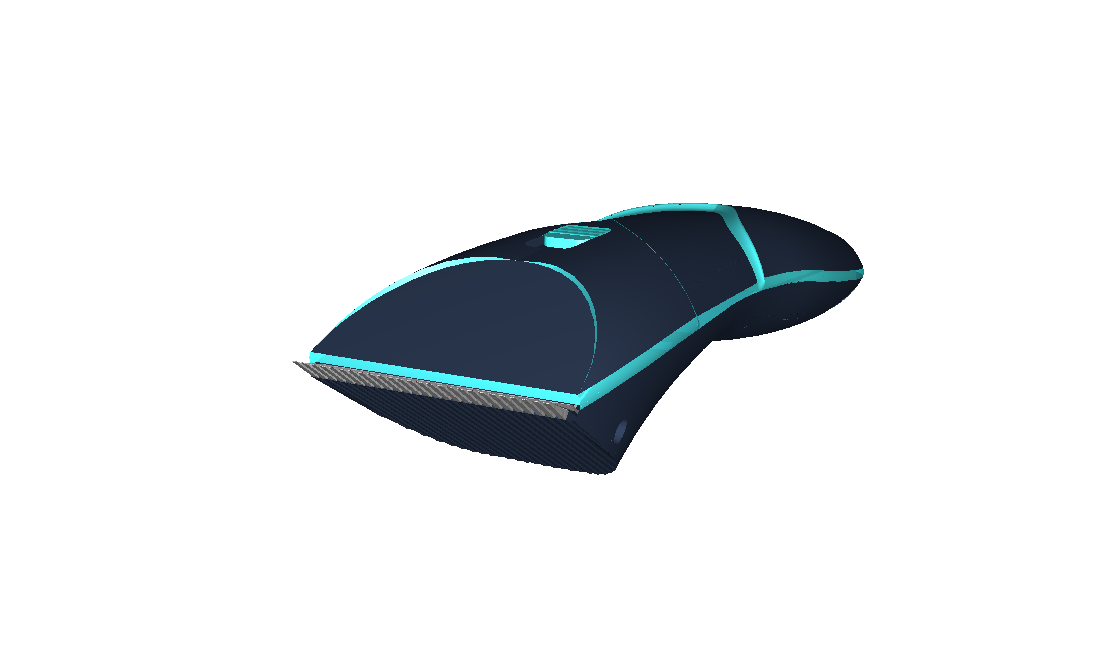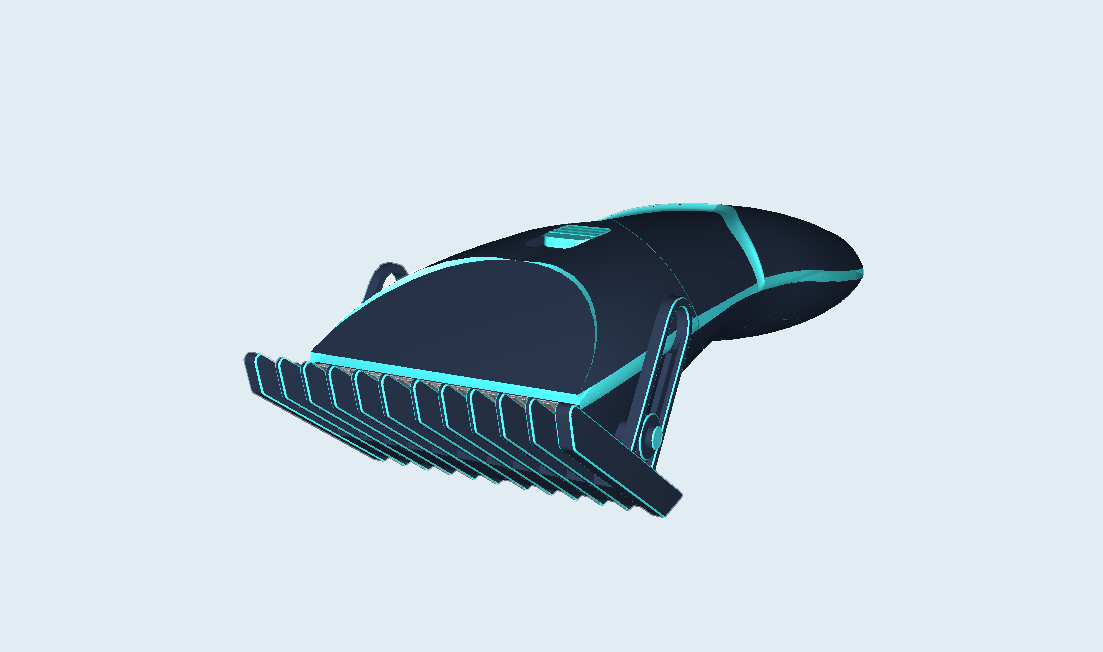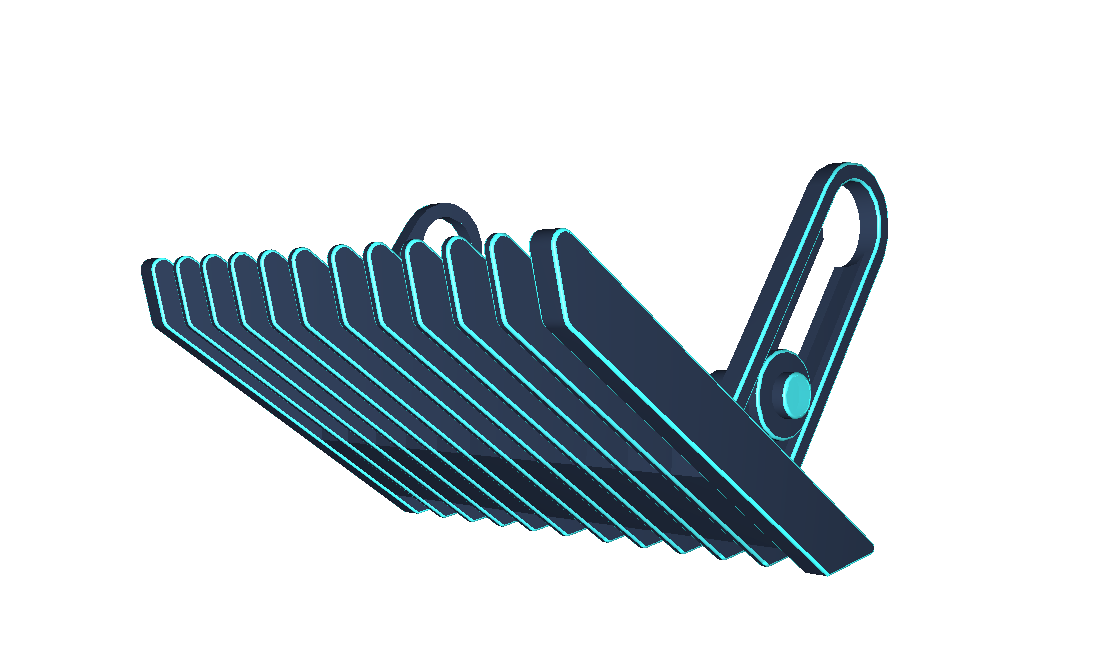 Lessons Learnt
Understanding process is a good starting point when you design new type of product.
Usability testing is crucial in design of everything. It would be nice to print the design in 3D and let people use and feel it.
Usage context of product is important: Where, When the product is used will help identify potential user. I didn't pay attention enough to this. That's why the new hair trimmer looks too futuristic. At the time I designed this new hair trimmer, I was being immersed in the world of movie Tron Legacy with awesome Lightbikes and decided to create hair trimmer inside this world. If I paid attention, the new hair trimmer will look more like a product we use everyday in real life. It was fun, though.
References
Monö, R., "Design for Product Understanding", Liber Stockholm, Sweden, 1997

My inspiration: